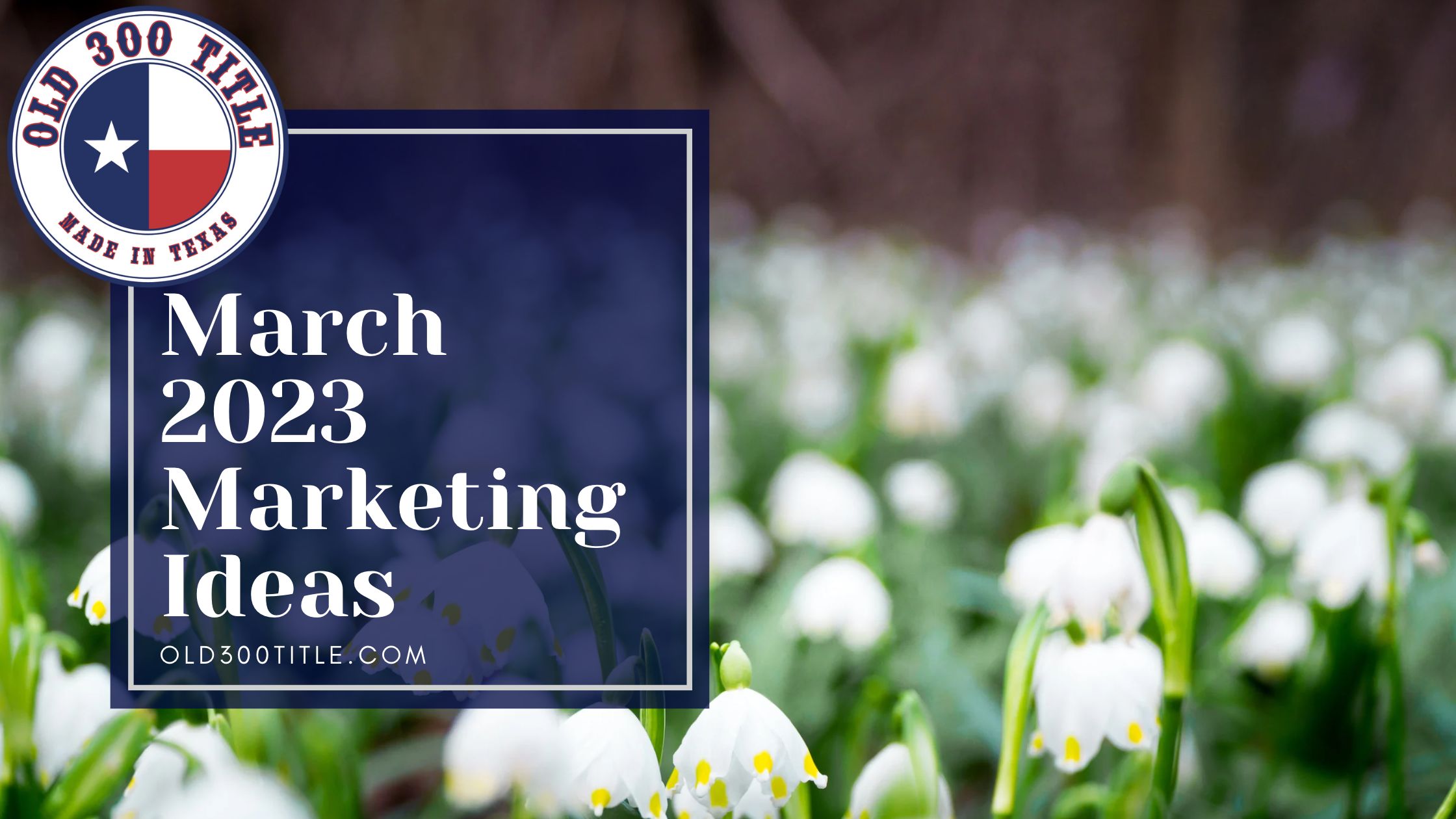 Real Estate Marketing Ideas for March 2023
March is a great time for real estate agents to ramp up their marketing efforts and reach out to potential clients. As the weather begins to warm up and the spring selling season approaches, there are many opportunities to connect with homebuyers and sellers and showcase your expertise.
Here are some tips for marketing to real estate clients in March:
Focus on Spring Cleaning and Home Improvement
Spring is the perfect time for homeowners to get their homes in order and tackle some home improvement projects. Consider creating content that provides tips and advice on spring cleaning and organizing, as well as suggestions for home improvement projects that can increase a home's value. You can share this content on social media, your website, and through email marketing.
Highlight the benefits of buying or selling in the spring
Spring is a popular time for homebuyers and sellers, and there are many benefits to buying or selling during this time. For example, buyers may have more inventory to choose from, and sellers may be able to get a higher price for their home. Highlight these benefits in your marketing materials and use them to attract potential clients.
Use social media to showcase your expertise
Social media is a powerful tool for real estate agents, and it's a great way to showcase your expertise and build your brand. Consider creating content that provides insights into the local real estate market, as well as tips and advice for buyers and sellers. You can also use social media to share listings and showcase your success stories.
Focus on Holidays
Holidays make scheduling pop bys, events, and social media posts a little easier! This month, St. Patrick's Day and Spring Break provide great opportunities. Drop by with a little Leprechaun's Gold for good luck – you can find chocolate gold coins at many stores this time of year. Create a blog or social media post highlighting easy getaways or in-town activities for kids home on Spring Break.
In conclusion, March is a great time for real estate agents to focus on marketing to potential clients. By highlighting the benefits of buying or selling in the spring, showcasing your expertise on social media, hosting open houses or virtual tours, and leveraging email marketing, you can attract new clients and build your brand in the local real estate market.